Tens of thousands of visitors to last month's Chicago Auto Show took Footmarks' beacon technology for a test-drive. Organizers of the 2015 Chicago Auto Show – the nation's largest automotive showcase – added beacon technology to this year's attractions, using Footmarks' app SDK and SmartConnect™ Platform to create an interactive journey for visitors and the opportunity for Android device owners to earn rewards, prizes, and even a car.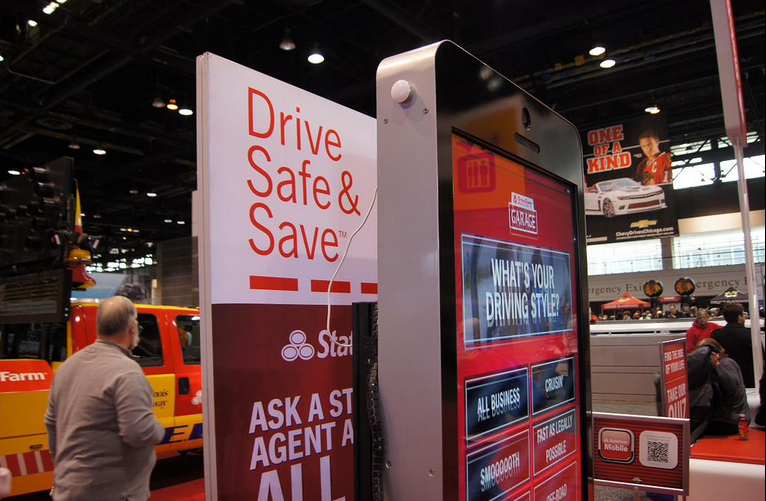 Footmarks, and our valued event partner Mobile App Messaging, used beacons to created zones of engagement within the more than 1 million sq. ft. of exhibit space.   Zones included partners Chevrolet, Ford, Nissan, and Volvo, as well as sponsor State Farm Insurance, and local television channel ABC7, which broadcast the use of beacons at the event. Footmarks beacons were placed on elevated stages, on displays and on top of lighting fixtures. Visitors who downloaded the official Auto Show app were greeted with personalized messages as they approached new concept cars or vehicles eligible for best of show and offered discounts and rewards as they crossed into new zones.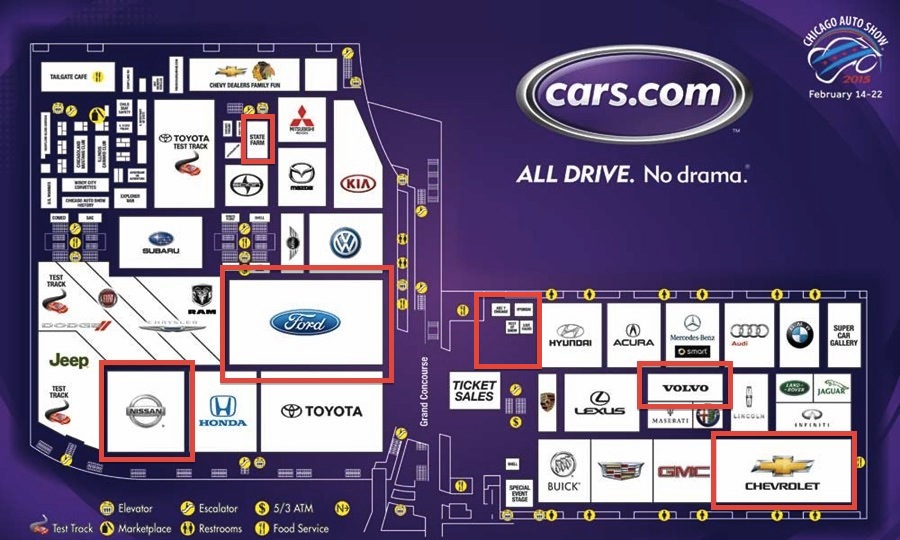 Show organizers encouraged visitors to download the official Auto Show app in press leading up to the event, as well as during the show with signs throughout the event space. The event's communications team also offered a commemorative cup as an incentive for patrons to download the app, and provided free WiFi for attendees. In addition to proximity messaging provided by Footmarks, the location-aware app also featured event information, appearance schedule, show floor map, list of exhibitors and vehicles on display, news and blog feed, interactive videos and photos from the show and aggregated social media feeds.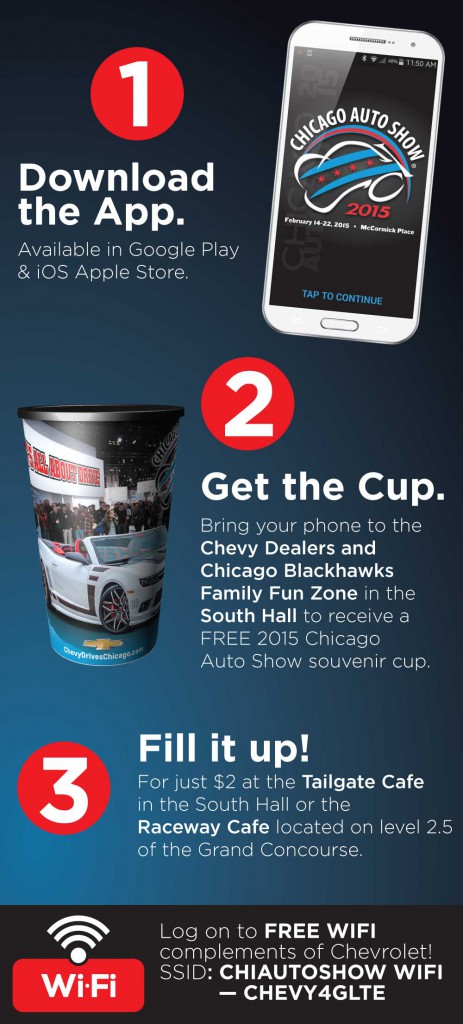 "Footmarks was proud to partner with the Chicago Auto Show in 2015. For users who downloaded the show's app and asked to receive push notifications, we delivered tens of thousands of messages containing the details of new vehicles from companies like Ford, Chevy, Nissan and Volvo. This success and the simplicity by which the CAS show was able to leverage Footmarks demonstrates the power and value our platform can provide global brands," said Shawn Englund, Footmarks President of Sales.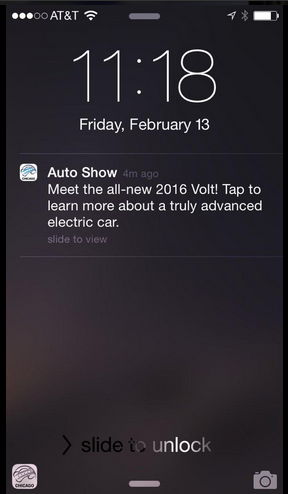 As the top consumer automotive show in the nation, CAS has become fertile social-listening ground for the major auto brands, with visitor tweets and Facebook posts replacing expensive, time-consuming focus groups and customer surveys. According to ABC7 reporters at the event, car companies use the Chicago Auto Show to forge a real dialog with their audience, and look at the social media response at CAS to tweak or change models. The Chicago Auto Show is, therefore, the optimal type of event to leverage the personalized, highly contextual, real-time visitor-exhibitor engagement afforded by beacon technology. With beacons, show organizers now have unprecedented insight into visitor behavior, and greater opportunity to promote their sponsors, while auto brands can use the technology to better understand their audience, create new metrics to gauge popularity of models and promotions, and engage one-on-one with their visitors in real-time.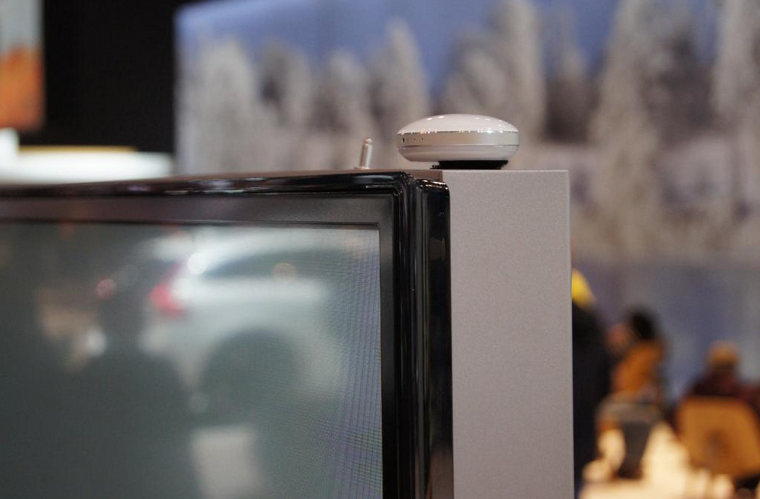 Mark Bilek, Senior Director of Communications for the Chicago Auto Show, was pleased with visitors' engagement with the app, and enthusiastic about scaling the deployment for next year's event:
"We used this year as a pilot program and we only allowed four exhibitors (along with the show) to participate. We wanted to prove the technology so that next year we could properly implement the program among all of our manufacturers. The results were surprising in the simple fact that the conversion rate ran at about 12 percent and as high as 25 percent for some campaigns. Based on the preliminary results from this year, we'll certainly grow the program for next year with an eye toward implementing new features that enhance the experience of our attendees and reinforce our exhibitors' messages."
Look for Footmarks' beacons in the driver's seat this time next year.
A big thank you to Dave Rozek of Mobile App Messaging and Mark Bilek from the Chicago Auto Show team.
All event photos by Dave Rozek.