Retailers are buzzing about beacons and the potential to transform the shopping experience.
Footmarks is teaming up with Avanade, a business technology solutions and managed services provider with innovative insights and expertise in Microsoft technologies, to power retail-based customer engagements via personalized, beacon-enabled user-to-user messaging.
Together, we showcase what is possible with beacons beyond broadcast messages and coupons. Our social shopping experience highlights the innovative digital and cloud-based capabilities that are part of Avanade's Connected Retail Experience, created with Footmarks and Microsoft technology.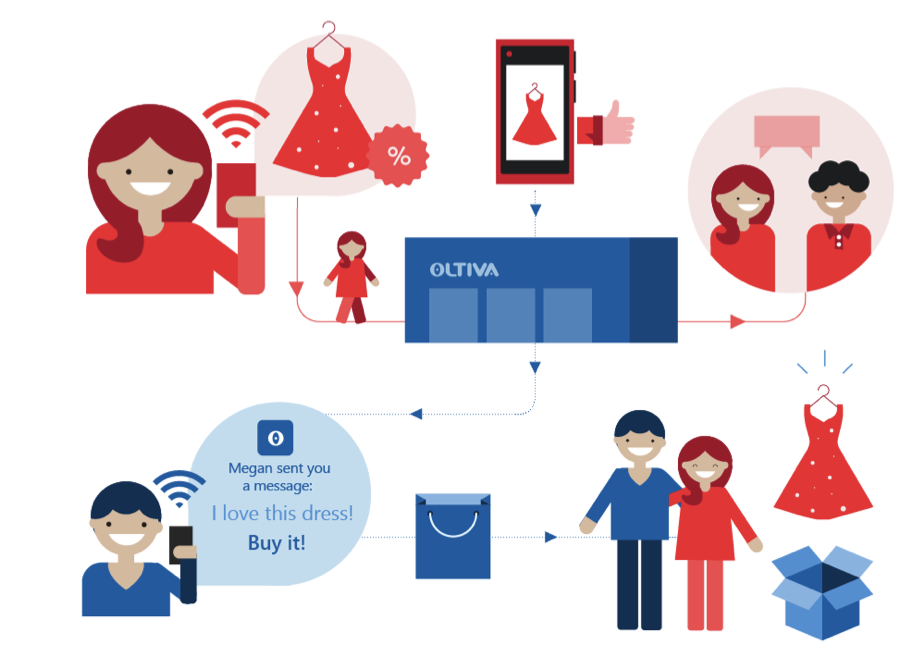 Our friends at Avanade describe our new partnership:
"Most retailers who are using beacon technology are using it to track the movement of shoppers in the store and, at best, to target them with relevant geo-spatial offerings. We believe that this is a one-sided approach, so we have teamed with Footmarks to innovate scenarios where a shopper can instead use the beacon to leave a message for another family member who would likely go to the same store on a later occasion. ("I've already bought milk, but please remember to buy the bulky tissue paper.")"
Adds Footmarks CEO, Todd Paris: "We're excited to partner with Avanade to build out the first beacon-enabled, social sharing solution for the connected retailer.  We already know that consumers are ready to invite their friends and key influencers to virtually come along with them on their retail shopping experience.  The great news is that now with our solution connected retailers are ready to deliver on that experience."
Write to us at partners@footmarks.com to learn more, and never run out of bulky tissue paper again.